Bucéphale Finance is reinventing itself for its clients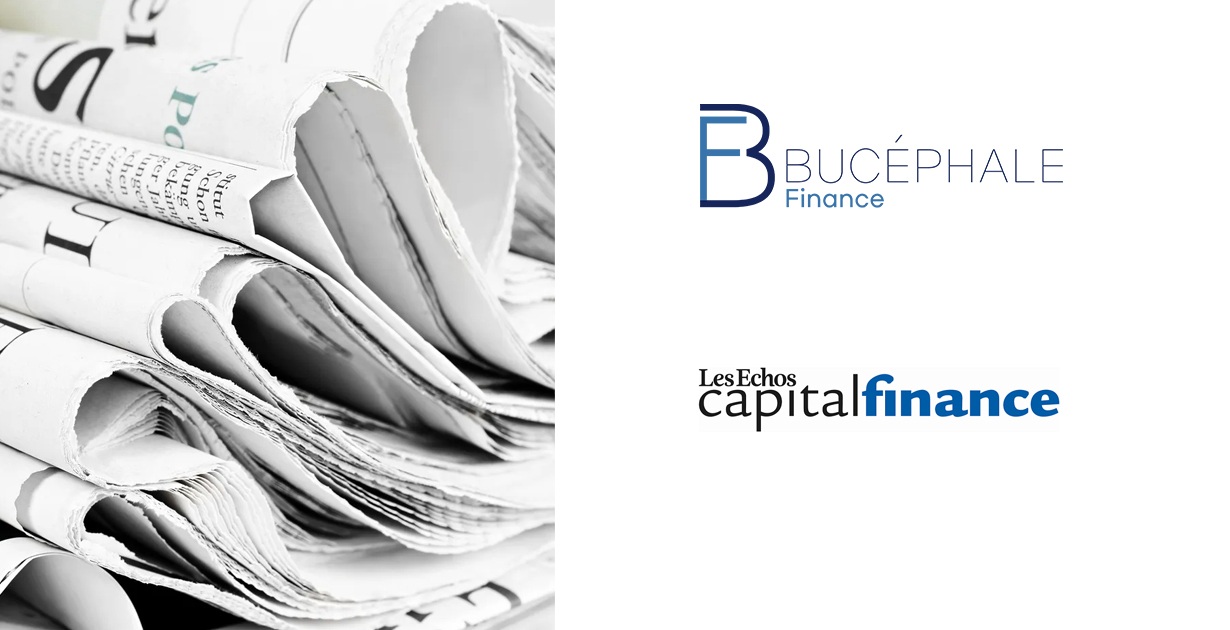 Bucéphale Finance is reinventing itself for its clients
Acquisition of Bucéphale Finance by its partners and arrival of Julien Durand as a partner.
Appointment of Pierre Tattevin as Senior Partner.
Paris, June 3, 2022 – David Orban, Timothée Fontaine and Julien Durand, partners of Bucéphale Finance, announce that they have finalized in April the acquisition of Bucéphale Finance from the heirs of Jean-Marc Forneri, as part of a partnership. David Orban and Timothée Fontaine have been partners at Bucéphale Finance since 2017 and 2019 respectively. Julien Durand joined them as a partner in March 2022.
Founded almost 20 years ago by Jean-Marc Forneri, Bucéphale Finance is an independent investment bank dedicated to financial advisory to entrepreneurs, companies, and PEs. Bucéphale Finance is a boutique recognized for its agility, total independence, and discretion, through tailor-made advisory.
Bucéphale Finance operates in France and abroad, through partnerships concluded in several countries with boutiques that share its values, allowing its clients to benefit from extensive international experience as well as a capacity for identification and approach of foreign buyers or investors.
The Bucéphale Finance teams particularly appreciate operations with a strategic component. Bucéphale Finance maintains long-term relationships with its clients, backed by a track-record of more than 200 transactions, including around ten over the past 18 months. The recognized expertise of the teams, made up of a dozen experienced professionals and supplemented by a network of industry experts and senior advisors, enables them to best advise their clients.
David Orban said: We wanted to remain totally independent and would like to warmly thank Véronique and Victoire Forneri for allowing us to have taken over Bucéphale as well as Jean-Baptiste Toulouse for his role during the recent period. It is faithful to the entrepreneurial values, and to the modern, combative, and creative vision of the profession of investment banker embodied by Jean-Marc and which have always been our strength, that we wish to write this new page."
Timothée Fontaine said: "Our agility and our total dedication to the client are our hallmarks. We take pride in being present alongside our clients on a daily basis, in order to span their requirements and fulfill their needs, for a quality of execution that we believe at the highest standards."
Julien Durand said: "Three main themes will structure the M&A market in the years to come, which promise to be exciting. Political issues (climate emergency, geopolitical conflicts, sovereign debt, social tensions), economic issues (end of cycle, inflation, rates hikes), and technological issues (new virtual borders, regulation, cybersecurity). We want to support our clients in taking these themes into account in their strategic thinking, in particular by means of transformative operations. It is often in these complex periods that lie the greatest opportunities."
In addition, Bucéphale Finance has entered into a partnership with Pierre Tattevin, a figure in the Paris financial center, who will take on the role of Senior Partner of Bucéphale Finance.
Pierre Tattevin said: "Bucéphale Finance, with whom I have been working for almost two years, is one of the best boutiques in the market, which stands out for its agility and high quality of execution, at the service of its clients".
Bios:
David Orban, Partner, 42
David joined Bucéphale Finance in 2007 and has been a partner since 2017. Over the past 15 years, he has executed and contributed to the origination of transactions with companies, family groups and investment funds across various sectors in industry, chemicals, infrastructure, services and agro. He recently expanded his skills to Health and Tech. Previously, from 2004 to 2007, David was an auditor at Ernst & Young. David holds a Master's in management and a DESS in International Business from Paris Dauphine University.
Timothée Fontaine, Partner, 37
Timothée joined Bucéphale Finance in 2009 and has been a partner since 2019. He has carried out a wide range of M&A transactions with private and public companies and investment funds, particularly in the agricultural and agri-food sectors, industry, chemicals, distribution, media, education, and luxury. Timothée also has extensive experience in restructuring and financing.
Julien Durand, Partner, 39
Before joining the Bucéphale Finance teams in 2022, Julien spent nearly 10 years in consulting (Senior consultant PwC Transaction Services from 2007 to 2008, Managing Director of Attali & Associés from 2008 to 2013, Partner of Zalis since 2021), and more than 10 years in corporates (EADS – 2004-2007, Lagardère SCA – 2013-2020, Dassault Systèmes – 2020-2021) in executive positions in strategy, finance, M&A and transformation. Julien has also lectured business strategy and economics (Sciences Po Paris, TBS, University of Canton). He studied at Sciences Po Paris (D2004), at the Institut de la Responsibilité (PSL, 2015) and at INSEAD (AMP, 2021).
Pierre Tattevin, Senior Partner, 65
Pierre began his career at Lazard in 1982, where he became a Partner in 1995. Pierre then joined Rothschild in 2000 as a Partner. Returning to Lazard in 2010 as a Partner, he remained there until the end of 2018. In 2019 he created his own structure, CDM Advisory and has since collaborated with Bucéphale Finance. Pierre is a graduate of HEC Paris and Columbia Law School.
Contacts :
59 avenue Marceau, 75116 Paris 
https://www.bucephale-finance.com 
Phone : + 33 (1) 56 64 15 20
contact@bucephale-finance.com
d.orban@bucephale-finance.com
t.fontaine@bucephale-finance.com
j.durand@bucephale-finance.com
p.tattevin@bucephale-finance.com